The benefits of reading are infinite; they can lower your stress levels, make you happier, and raise your intelligence. You should be familiar with the books to read before you die, regardless of whether you've already checked off some of the top books to read or you're just beginning to expand your literary horizons.
The best books truly deserve the title of classics. These books, which were created by the greatest authors, contain a timeless theme, intriguing characters, and feelings that still hold true today. Modern fiction has been greatly influenced by some of the greatest and most interesting books ever written.
Here is a reading list that includes books that everyone should read if they enjoy reading. Here are 10 reasons to adore reading, even if you're not the biggest fan.
These top 30 books to read before you die should be read by everyone at least once; some are well-known classics and others are contemporary giants. You should read them all at least once in your life.
Your Must-Reads: Top 30 Books to Read 2023
Below, we've compiled a list of some best books that everyone should read.
1. Slaughterhouse-Five, by Kurt Vonnegut
This book has been hailed as one of the best books to read, and its influence is undeniable. The reader witnesses Billy Pilgrim's life as he navigates World War II in this book. He is missing from Tralfamadore. This book, which is also rich and humorous, aims to deter people from going to war.
2. The Adventures of Huckleberry Finn, by Mark Twain
The Adventures Of Huckleberry Finn, which is frequently referred to as The Great American Novel, is a novel you shouldn't miss. It demonstrates friendship and changing social standards and is both profound and intricate.
3. Frankenstein, by Mary Shelley
This book combines a cautionary tale, a romance story, and a gothic thriller. The tale of Frankenstein is unquestionably unique. When Mary Shelley wrote it, she was just eighteen years old. It challenges readers to consider life-altering topics like what makes us human.
4. Alice in Wonderland, by Lewis Carroll
The possibilities of imagination are limitless, as illustrated in Alice in Wonderland. The best book to read if you prefer to create your own reality and are not a big admirer of reality is Alice in Wonderland.
5. The Color Purple, by Alice Walker
This book has won numerous accolades. The sad tale The Color Purple explores the experiences of black women in the USA in the 1930s. The brutal reality in The Color Purple will really leave you rattled because it was challenged and censored.
6. Wuthering Heights, by Emily Bronte
You should read Wuthering Heights if you haven't already. It is filled with fervor. This 1847 book, which follows Heathcliff and Catherine Earnshaw, exhibits excellent storytelling that is filled with rivalry and retaliation.
7. The Hitchhiker's Guide to the Galaxy, by Douglas Adams
This book follows human Arthur Dent on a fantastic galactic trip. Because everyone is aware that the true meaning of life is only 42, you will learn here not to take the cosmos too seriously and to forget all the meanings you have in your life.
8. Romeo and Juliet, by William Shakespeare
Reading material that is most engaging does not necessarily have a nice finish. Probably the most well-known love story ever written is this one. Shakespeare's tragedy Romeo and Juliet is about the sweetness of first love and the difficulty of retaliation.
9. A Tale of Two Cities, by Charles Dickens
As Dr. Manette, a political prisoner for 18 years, is liberated and returns to England with Lucie, his daughter, you will learn more about him in this book. Here, Lucie attracts the love of two men, and their stories of love and sacrifice are intertwined.
10. Of Mice and Men, by John Steinbeck
The intricate tale of George Milton and Lennie Small's friendship, two migrant workers in California, is told in the novel Of Mice and Men. As they try to fulfill their aspirations of owning their own farm and animals, their relationship grows in this situation.
11. The Kite Runner, by Khaled Hosseini
A unique friendship is the subject of The Kite Runner. The main character, Amir, is searching for his one and only buddy, who abandoned him in the past due to ethnic and religious tensions in Kabul, Afghanistan.
12. Lord of the Flies, by William Golding
In the classic book The Lord of the Flies, boys who are marooned on an island are the main characters. Their happy island existence becomes a horrific nightmare as they descend into being savages here.
13. The Grapes of Wrath, by John Steinbeck
The Great Depression is the setting for this 1939 publication. In The Grapes of Wrath, a family from Oklahoma is compelled to move to California. You can see how America is split into the wealthy and the poor, as well as the strong and the weak, here.
14. The Lion, the Witch, and the Wardrobe, by C.S. Lewis
Another well-known fantasy setting, especially for young people. Beautiful and intriguing species with their own values can be found in Narnia. Don't forget to use your imagination when reading this novel, especially as you come to know the characters.
15. Charlotte's Web, by E.B. White
This book holds the record for being one of the most fascinating novels ever published. Here, you'll meet Fern, a farmer's daughter, and Charlotte, a cute spider. Watch as the two make an effort to prevent the killing of Wilbur the piglet. This book is such a powerful reminder to appreciate all living things and to be in awe of life's small miracles.
16. The Catcher in the Rye, by J.D. Salinger
The Catcher In The Rye is a lovely yet pessimistic book that will reveal the struggles of youth. You have the opportunity to follow Holden Caulfield, a sixteen-year-old, in this novel, and you can form an opinion about the character as you read about his adventures.
17. Gone with the Wind, by Margaret Mitchell
One of the best-performing movies ever made was based on this book. The Civil War is depicted in this attractive southern setting. The main heroine must figure out how to love when a war is raging since she lives in a very difficult circumstance.
18. Animal Farm, by George Orwell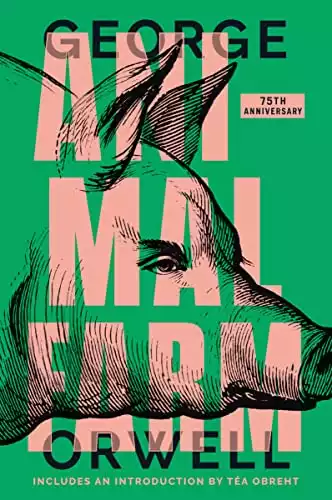 Undoubtedly, one of the books you should read before you pass away is Animal Farm. In 1945, this satire was released. This work genuinely predated its time in many ways. The novel tackles in a unique way some of the perils that come with revolution as well as the forces that animals can't help but succumb to.
19. Jane Eyre, by Charlotte Bronte
Jane Eyre consistently makes the list of books that everyone should read. You get to meet possibly one of the most well-known and endearing fictional heroines ever in this. Jane Eyre, despite having a difficult life in a constrained Victorian society, is not only a strong woman but also a woman who has never been broken.
20. Fahrenheit 451, by Ray Bradbury
The plot of this novel is improbable. Books are not permitted here, and Guy Montag's duty is to burn any and all books he finds. Typically, this work is likened to George Orwell's 1984. Here, the dystopian setting created by author Ray Bradbury might be interpreted as a critique of Western society's media addiction and reliance.
21. Little Women, by Louisa May Alcott
You will be able to grow up with four sisters in 19th-century New England as you read this novel, each with its own unique characteristics. You will be able to revel in their particular challenges and come to terms with their shortcomings as they develop into powerful women.
22. The Hobbit, by J.R.R. Tolkien
Now you might be thinking, "What book should I read?" You may have heard of or perhaps seen the movie, but every Lord of the Rings fan must read The Hobbit. It follows the valiant Bilbo Baggins on his journey through arid Middle Earth to face a dragon.
23. The Book Thief, by Markus Zusak
This book is set in 1939 in Germany. As Liesel struggles to save books from Nazi tyranny, the story follows her. Her family is also concealing a Jewish warrior who is residing in the basement of their house. You will learn about courage which is hard to come by in today's world as well as the friendship that may develop even under the most trying circumstances when you read this book.
24. The Diary Of A Young Girl, by Anne Frank
The Diary of a Young Girl by Anne Frank, one of the most famous books ever written, provides a candid account of her life as she runs for her life from Nazi soldiers. Despite the difficulties she is having, she still has faith in the goodness of people and the beauty of the world. It's a real book that will alter your viewpoint.
25. Pride and Prejudice, by Jane Austen
This book is regarded as one of the most famous and fascinating novels of all time. In the world of Pride and Prejudice, where manners and respect are valued highly, the story of the courtship of two polar opposite individuals is told.
26. The Great Gatsby, by F. Scott Fitzgerald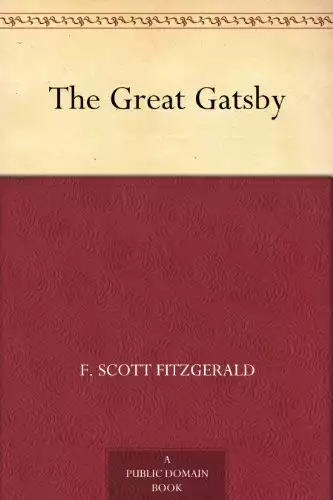 One of the most thrilling yet depressing books you will ever read is The Great Gatsby. The 1925 publication of the book exemplifies how opulent the Jazz Age was. You'll learn the important lesson that not everyone finds true love.
27. The Lord of the Rings, by J.R.R. Tolkien
You will come to know the inhabitants of Middle Earth in this book. Middle Earth is a lovely and extremely large fantasy planet, full of purity but also prone to turmoil. Follow the hero Frodo Baggins as he sets out on a difficult adventure. You will undoubtedly be on the edge of your seat when reading this trilogy.
28. Harry Potter and the Philosopher's Stone, by J.K. Rowling
You've probably heard of this book. For millions of people, Harry Potter was an essential part of their formative years. You can travel with Harry in this book as he explores the Wizarding World and defeats Lord Voldemort. You'll get to know characters like Hermione, Ron, Hagrid, Dumbledore, and many more as you read these volumes.
29. 1984, by George Orwell
In George Orwell's dystopian and totalitarian novel 1984, people's lives are controlled by fear, manipulation, and deception. Consider Winston Smith's fight with his nature in a society that forbids love, freedom of choice, and uniqueness.
30. To Kill a Mockingbird, by Harper Lee
This timeless classic explores human nature and the 20th-century Deep South as a region of communal consciousness. With humor, the author explores hypocrisy, prejudice, hatred, love, and innocence to produce a fantastic tale that you are sure to adore.
Final Words
The proverb "so many books, so little time" may be familiar to you. Although it is regrettably true, reading the recommended novels will assist you to make sure you don't miss the classics.
You might occasionally wonder, "What book should I read?" The time has come to begin. Who knows, some of these worthwhile novels you can read might make a significant difference in your life.
Have we forgotten any must-read books? If yes, list a few of your favorite books in the comments section below.